Eddie Calder
Eddie has been Dr. Proctor's right hand man for 9 years. He suffered a back injury in a car accident in February 2009 and has been on the disabled list since. He is greatly missed by Dr. Proctor and clients and patients and we are happy to see him healing in 2011.
Mallette Wilson is currently assisting Dr. Proctor. Mallette is a country girl from Hillsboro Georgia and is very capable of handling animals from the smallest Chihuahua to a big Angus bull! Mallette is the mom of two beautiful girls and wife to Bubba Wilson.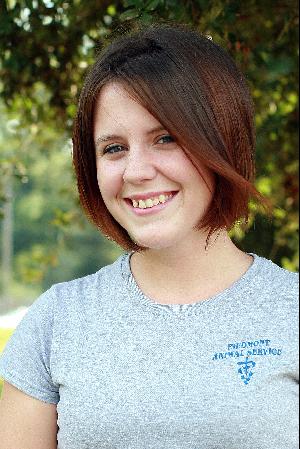 The receptionists at Piedmont are ready to serve. Julie, Tara, Heather and Jesslyn are all at the front desk ready to help you set up appointments, refill prescriptions, and find answers to your questions.